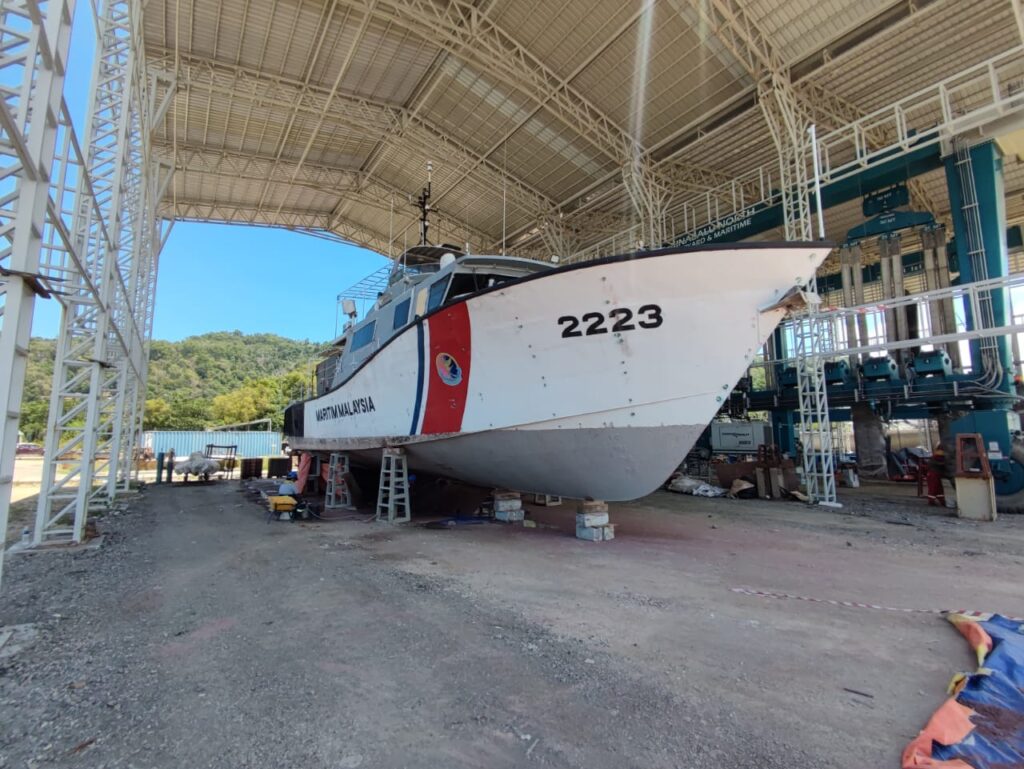 Hardstand and Covered Sheds
At present, we have 25 open hardstand areas for boats ranging from 10m - 50m. Recently we have also finished construction of our covered sheds for owners who may wish to have their boats parked under cover from the weather. Our 30m long sheds are in high demand so a pre-upslip booking will be required.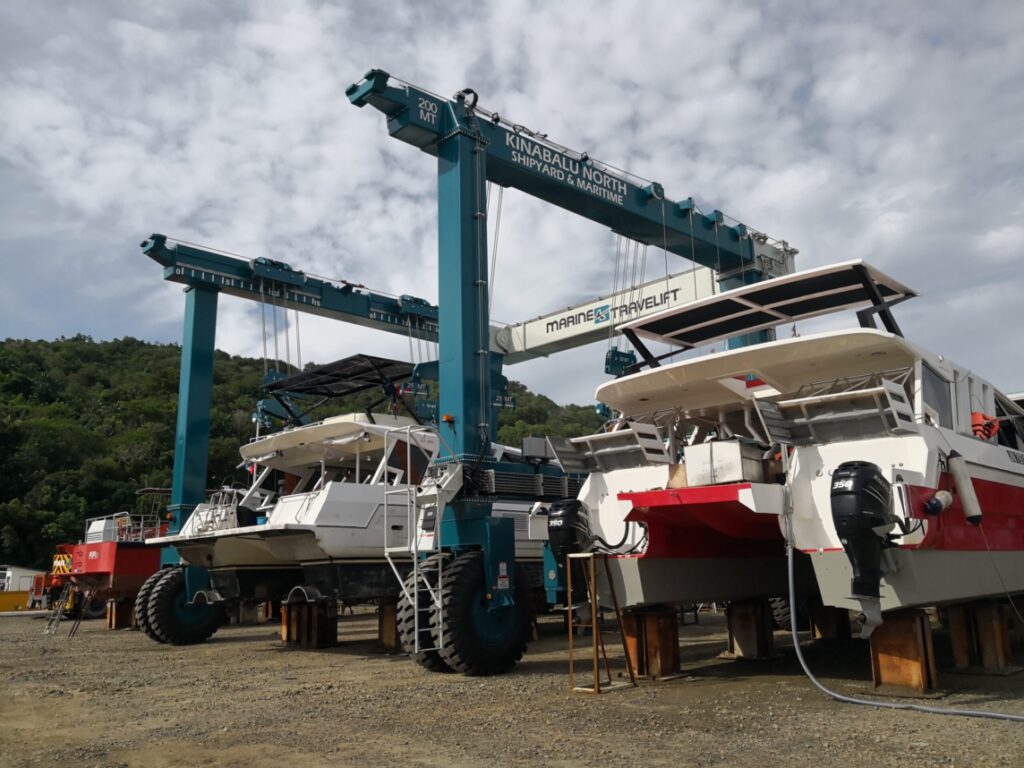 Vessel haulout and lifting equipment.
KNSM uses a 56m 3000TLC Floating Dry Dock and a 200T Marine Travelift to haul vessels from the water for servicing and repairs. We also have a number of land cranes ranging from 25TLC - 80TLC and 7T forklifts ready for use. Aside from that we have a number of different vehicles avaiable for hire to move goods around the yard.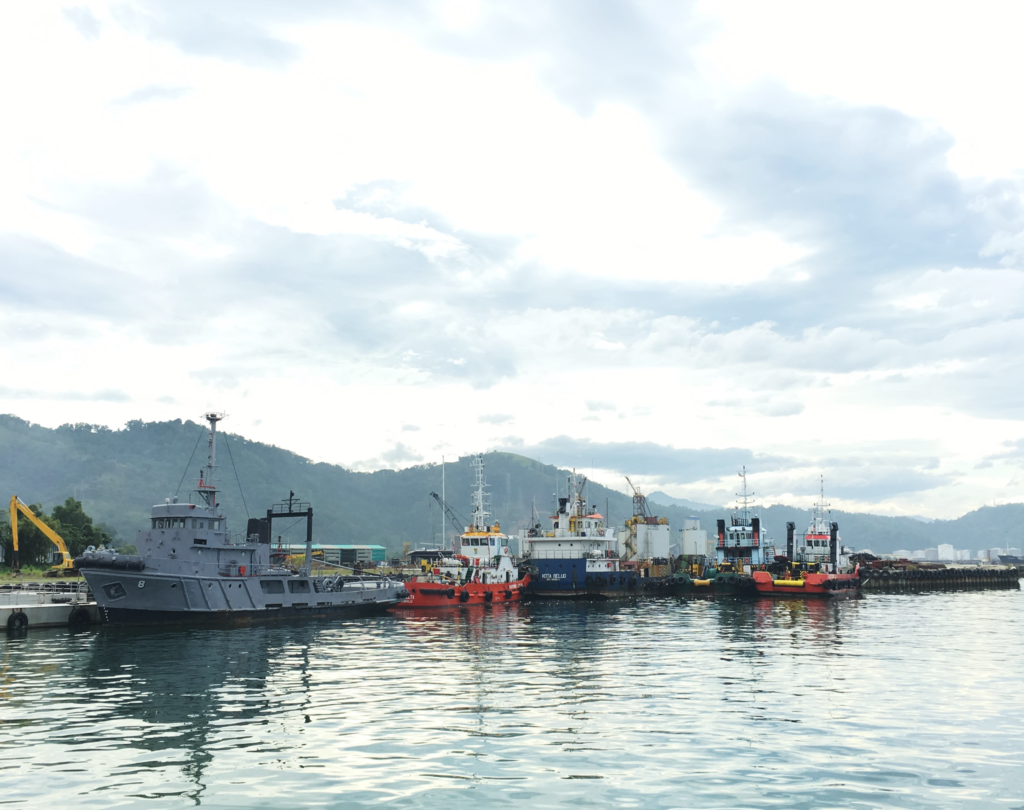 Vessel Berthings Services
Our facility has berthing spaces allocated throughout the yard for various purposes. Currently we have vessels on Cold Lay-Up, Operational Berthing, Repair Berthing and Short Stay Berthing. We also have shore support services at most berths covering shore supply and water utilities. Dedicated security or monitoring services for vessels on Lay-Up can also be arranged. If you have any specific requirements for our berthing services, please do not hesitate to reach out to us and we will try our best to assist.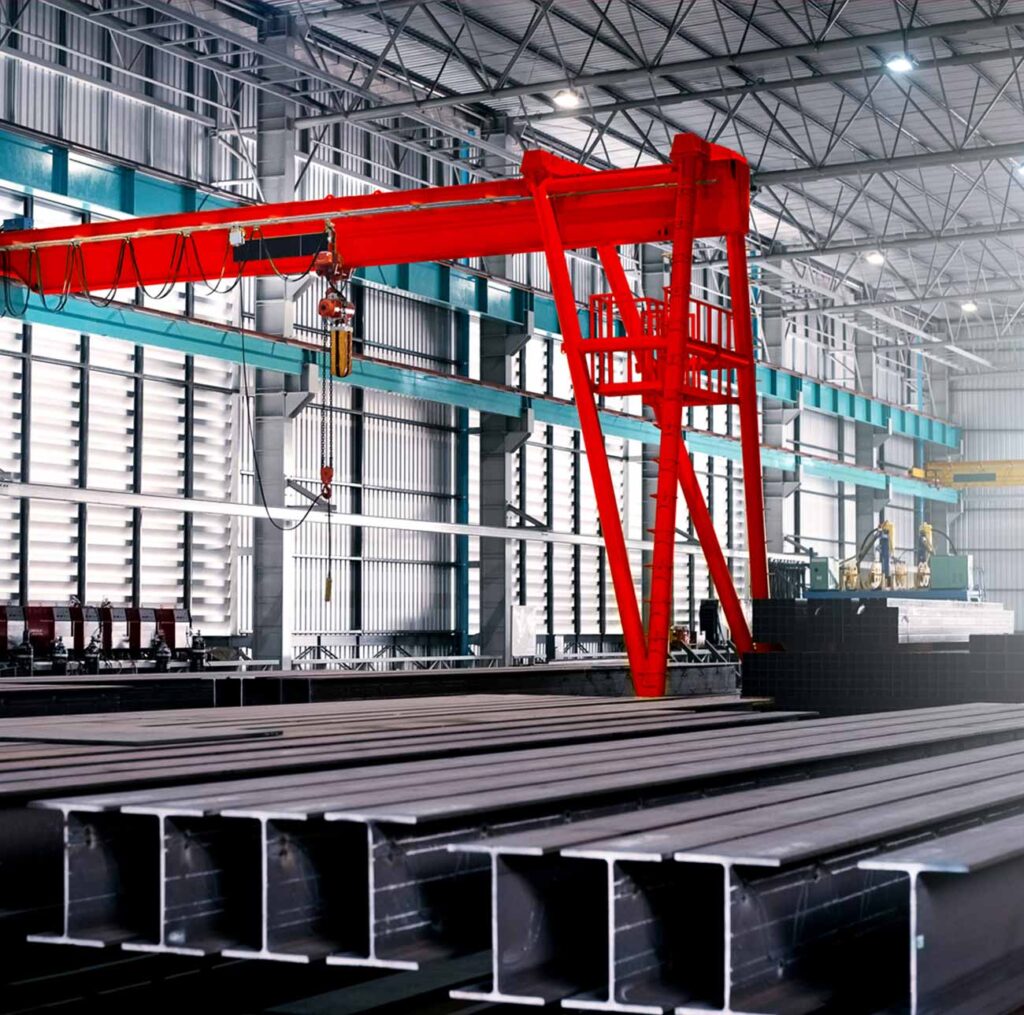 Workspace and Fabrication Area Rental
At KNSM, external contractors also have the option to rent space to conduct their own works or position themselves within a fully operational ship repair yard. Contractors will have the option to rent out covered workspaces or open fabrication areas that will enable them to work directly on boats that may utilise the facility. KNSM is also strategically located close to both the TLDM Sepangar Base and APMM Jetty making it ideal for contractors who may wish to have a presence in Sepangar Bay itself.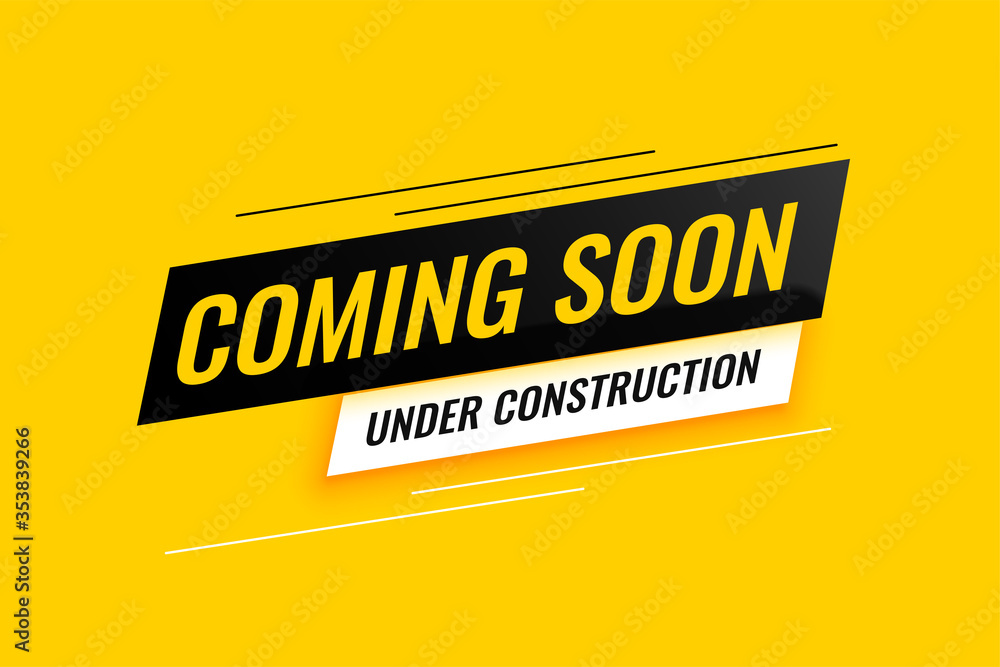 More developments will be Coming Soon!
As we progress through the year we will be updating our facilities page with more development as they come online. Do check back here for further developments and additions.